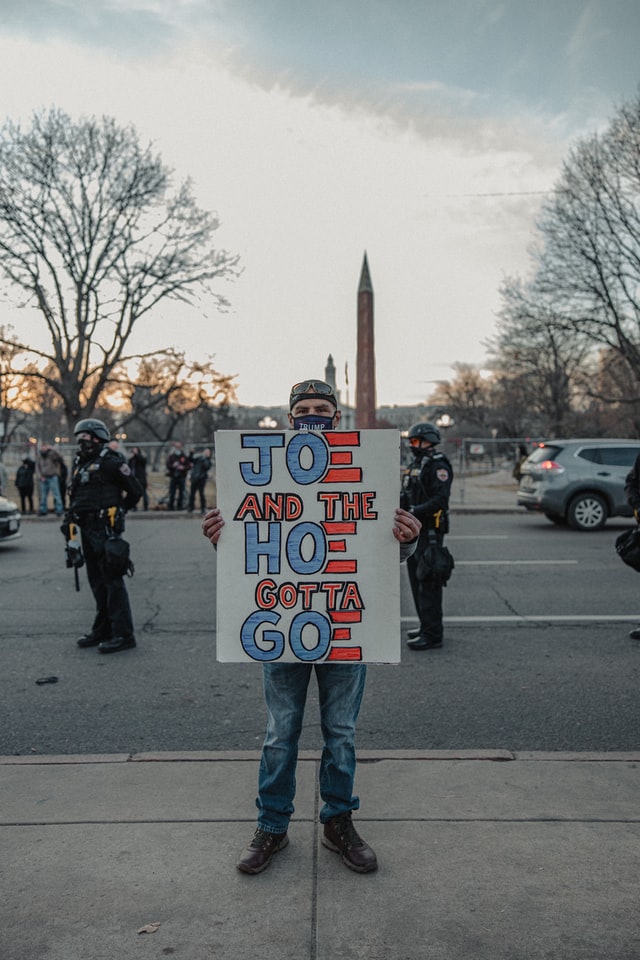 According to a new poll from Zogby, President Biden's job approval has hit the lowest level yet. His overall job approval rating has crashed to 36.4 percent. I suppose the glass half full view would be despite being only nine months into his presidency, he might only be able to go up from here.
Some tidbits from the poll, 61.3 percent gave him a negative job performance rating, 2.3 percent were unsure how they felt about his performance. One of the real shots across the hull was across all age groups he was viewed negatively. The younger generation (between 18 and 29 years old) might have some remorse on their votes since 63 percent viewed him negatively and only 34 percent viewed him positively.
He also lost support from Hispanic voters as 59 percent viewed him negatively while 41 viewed him positively.
A big problem for the democrats is the overwhelming negative view of independent voters, 24 percent viewed him positively while 71 percent viewed him negatively. The independents are where the votes can be swayed to either side, losing their support could be catastrophic in the mid-terms. The democrats tying themselves to this anchor could spell a red tide.
Now we are hitting the skids in a months-long cargo ship crisis. We are seeing empty shelves again and shortages. People would rather quit their jobs than get a vaccination or go back to the office. The free punch bowl has been out too long, and folks don't want to go back to work when they aren't losing much, if any, by staying home.
Most recently Biden's botched withdrawal from Afghanistan seems to have hurt his polls, but I am not sure what good news has offset that. His presidency so far has seemed like one failed promise after train wreck after train wreck. There really hasn't been any wins or good news out of this mess.
A ray of light for Biden may be that things are getting worse and worse now, so he may be hitting a wave of wins and positivity when the midterms come around. Voters may ignore this mess and focus on the more recent wins when that happens. If things don't turn around, it is going to be a long year until the mid-terms.
Citation: "Poll: Joe Biden's job approval hits new low at 36 percent" – https://www.breitbart.com/politics/2021/10/16/poll-joe-bidens-job-approval-hits-new-low-at-36-percent/